SUPERIOR VEHICLES & IMPECCABLE OLD-FASHIONED SERVICE
At Oldtimer Centre® we're dedicated to selling classic and contemporary cars with a great selection of Mercedes, BMW, Porsche, Audi, Saab, Volvo and many other marques in stock. Established in 1994 we have been buying and selling motor cars from our indoor showrooms consistently for over fifteen years. We specialise not only in vintage and classic cars but also have a variety of later model European vehicles in stock. Over the years we have sold, serviced and restored almost 3,000 cars. We have also been a member of the Motor Traders Association for more than a decade.
We are passionate about cars and are dedicated to only stocking the finest second hand vehicles.
Our History
Oldtimer Centre® began its operation in 1994 orginally from two older style indoor showrooms in Chippendale. Selling and servicing classic cars, hiring out vehicles for film, TV and weddings and sourcing a range of vintage cars for people have always been part of the service. Today, almost 25 years on, we continue to offer customers the comfort and security of quality vehicles that have been checked and maintained with utmost integrity. That's mainly due to the fact we meticulously source only the best vehicles through our unique relationships with wholesalers and other new car dealerships around the country.
In 2018 we moved to spacious new single-showroom premises in Rydalmere.  Our new location is  easy to get to by car or public transport.With plenty of off-street parking and only recently refurbished we are excited to be in this new chapter and celebrating 25 years!
We have always prided ourselves on offering only the best service. We look after our customers like they were family, because we strongly believe that if you operate in an honest and fair way then people will treat you fairly in return.
Great customer service has always been at the heart of the business and this is reflected in the amount of return custom we receive. We're not some big national chain so it's also important to me to be a proper part of the local community too. That also means looking after our staff and ensuring that they are well remunerated for their labour and properly and consistently trained.
Our focus on customer satisfaction and quality cars that will give those customers great service for many years was recently awarded at the Parramatta Local Business Awards at which Oldtimers Centre was awarded Outstanding Automotive Service.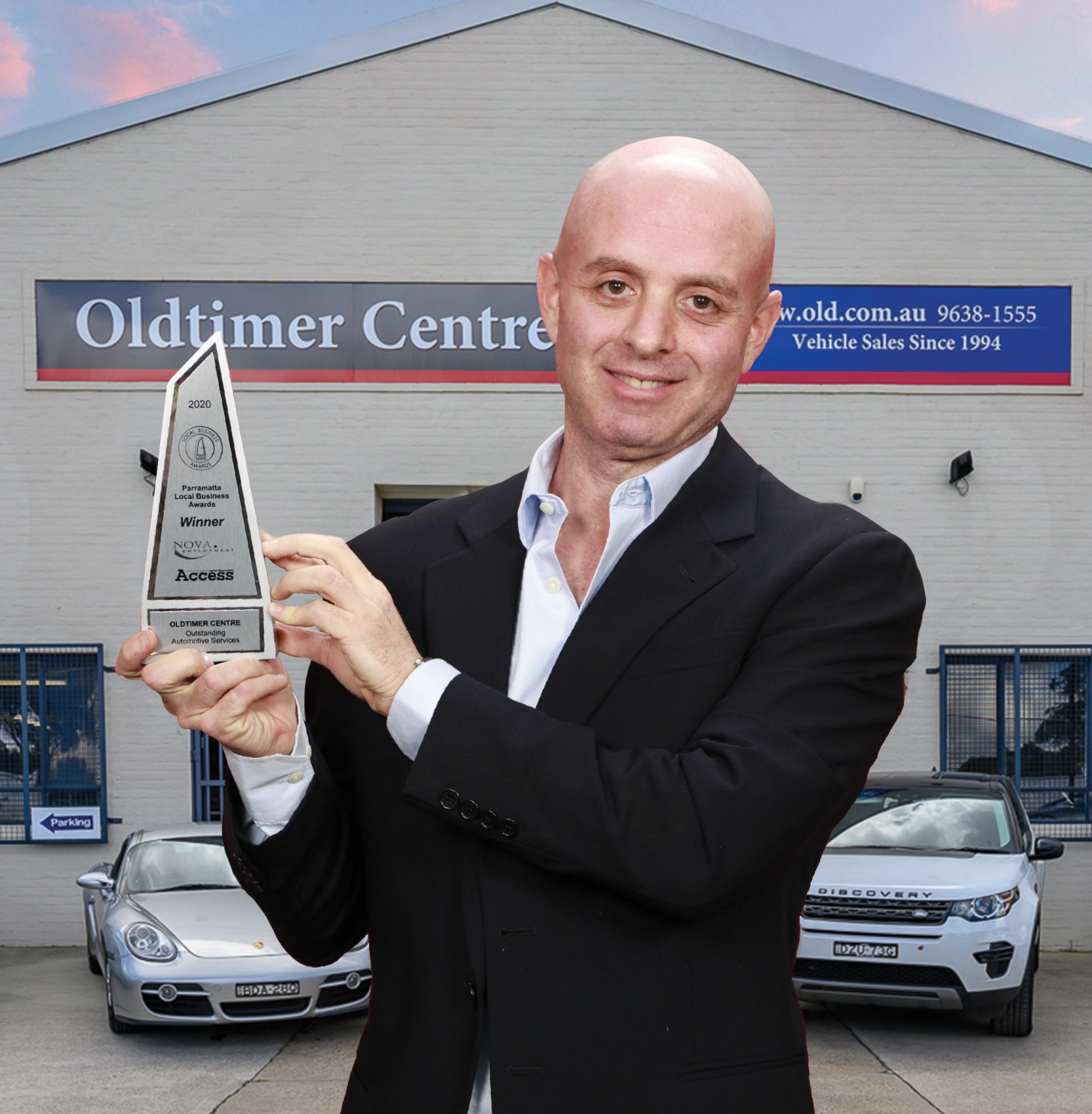 Why Choose Oldtimer Centre®
Since 1994 we have always bought and sold European cars
We pride ourselves for our personal service – everyone at OldTimer Centre is passionate about European cars
Cars for sale are all trade ins or hand selected by our team from a network of reputable dealers

We don't buy cars from auction houses
We have been members of the Motor Traders Association for more than 20 years
All cars are professionally detailed on-site
Warranties are available on almost every single car – extensions of the manufacturer's warranty also available
Our showroom is undercover offering protection to all our cars from the elements. We use a very reputable mechanic across the road from our premises to inspect all cars.